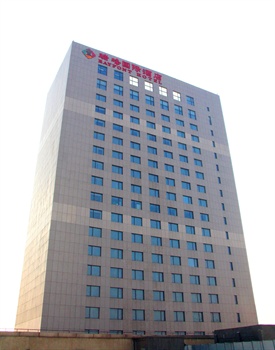 The Rayfont Hotel provides a great place for travelers to relax after a busy day. The Rayfont Hotel offers a pleasant stay in Shenyang for those traveling for business or leisure.
Boasting a convenient location, the hotel is just 4km from Shenyang East Railway Station and 29km from Shenyang Taoxian International Airport. The closest major public transportation, Pangjiangjie Metro Station, is only 500m away. Famous local attractions Sinbad Happy Castle, Dadong Park and Northeast Ground Force Lecture Room, can all be reached with a short walk.
In their spare time, guests can explore the hotel's surroundings. For those driving themselves, parking is provided on site.
There's never a dull moment at this hotel, our guests indicate that the facilities are excellent. Perfect for those working on the move, this hotel caters to a large number of business guests.